I am a big fan of twine. No reason, other than it's simplicity and versatility. I typically keep a spool in the kitchen to tie up food gifts, like muffins or mini loaves of bread. It dresses up an otherwise boring-looking seran-wrapped edible. But lately, I've found my obsession with twine has led into other creative ventures. So I'd like to share 5 projects to do with twine, in case you have spools lying around you don't know what to do with!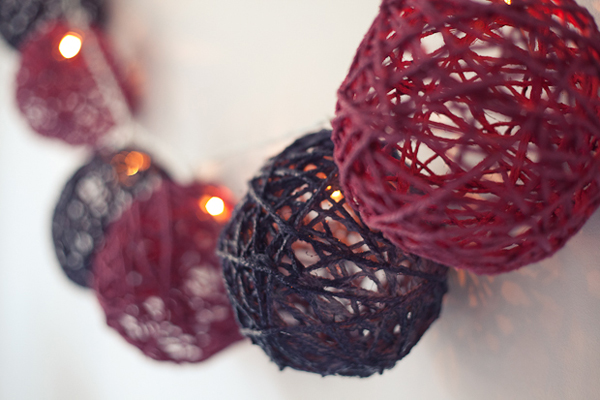 This Beautiful Garland takes some time, but you just need some glue, twine, and balloons!
I like the idea of wrapping twine around things. Jars, Cans, Pots, etc. are all spruced up with a touch of twine and glue.
This is great for holding flowers, or organizing craft supplies, or even around a potted plant. Play around & Get Creative!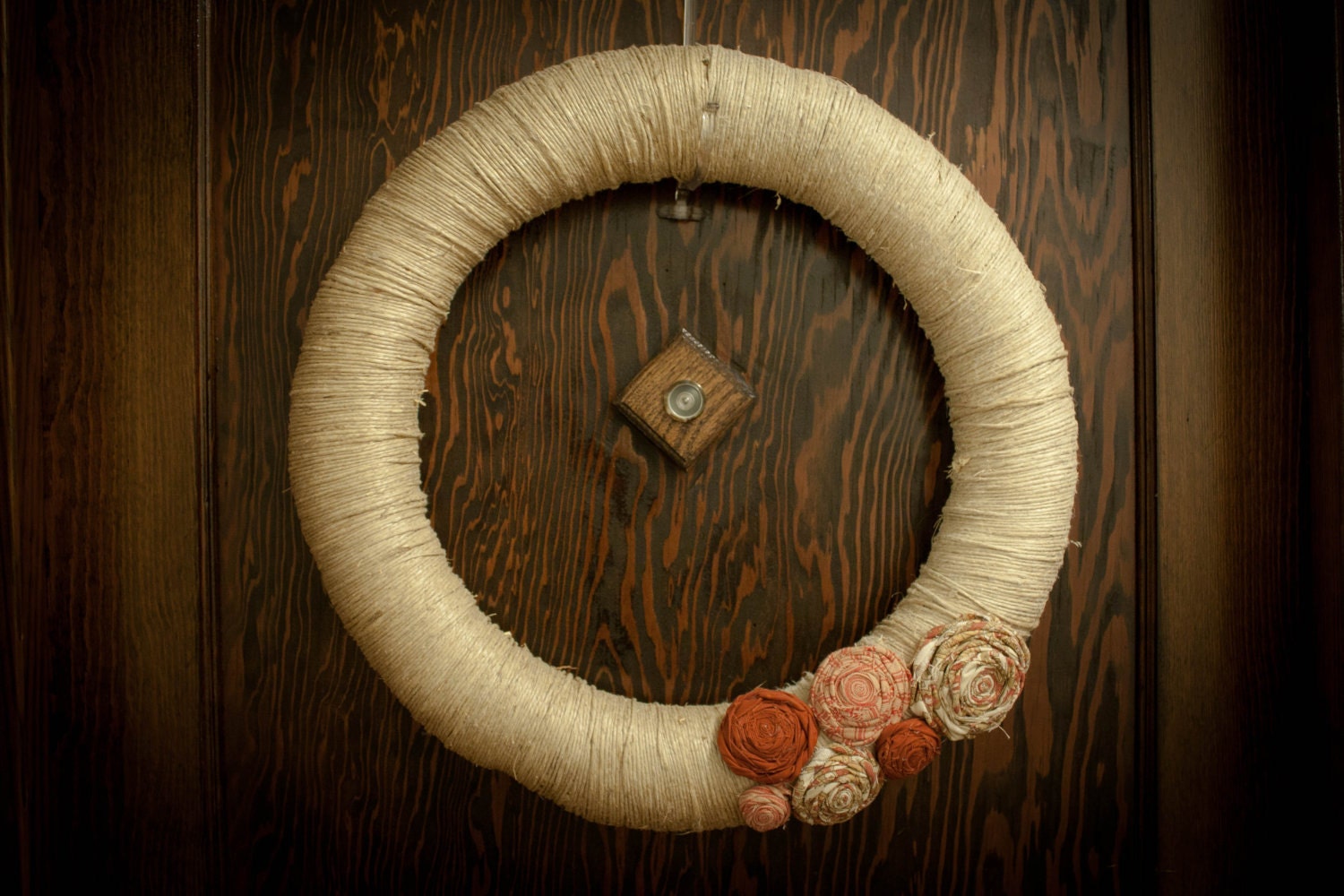 So this Wreath is actually for sale on an Etsy shop, but I LOVE the color scheme and the flowers.
Seems like a simple idea to play around with and make it how you see fit for your personal style :)
Who Doesn't Love getting a Friendship Bracelet?? I like wearing multiple bracelets at once to get a fuller effect.
I also like wrapping the twine through a few times to make it a thicker bracelet, rather than a single strand.
The best thing is, you can play around and find what you like best. This is just a starting point!

( picture & instructions )
I've actually been making these bangles recently. No major instructions needed - just glue or tie an end down, wrap twine around an old bangle (I got mine from the dollar store), and wrap until the end. Finish by tying or gluing end down! Play around with colors, or make your own by dying the twine! So simple & So cute!
(And the twine/string feels so much better against my skin than a cold metal or rough plastic bracelet did in the first place)

5. Pretty Packages!
I think all packages look better with a bit of twine. It's cheap, easy, and gift-worthy.
It's all in the presentation after all! ;)
Have a project or craft you like to do with Twine? Leave a comment & I'll be sure to check it out!
Thanks for stopping by.